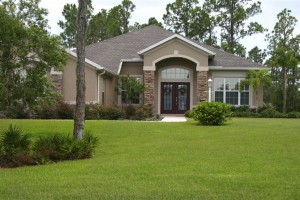 Is your home in need of some TLC? Looking for
the best house painters in St Pete
? The professional contractors at West Shore can help you give your home a make-over by simply re-painting it. Upon the completion of the project you will notice a truly amazing transformation in the overall appearance of your property.
West Shore Construction Corporation has been in business since 1985. For thirty years we have been putting smiles on the faces of families pulling into their driveways as they appreciate their home's new look. For thirty years we at West Shore have been the St Petersburg house painters you can depend on for exceptional quality.
The exterior of your home is the first thing that neighbors and guests see. It is how they make their first assessment and judgment of what the interior will look like and how you keep your property maintained. Your home's exterior says a lot about you and your family. When you care about the presentation of your home it is to say that you are a hard worker, care about upkeep, you care about your neighborhood and your community. Our master house painters in St Petersburg will help you achieve the reputation as a quality neighbor and community member.
To give your  home a makeover enlist the help of the award winning team of
professional house painters in St Petersburg at West Shore today! (727) 488-8058
You may have an attractive yard dawned with colorful flowers, shrubbery and cut green grass. The interior of your home may be beautiful as well, high class décor, artistic with unique furniture. One of the most important aspects of property though, is the quality of your exterior and the physical condition of the siding and the consistency of color on your building. Chipping paint makes for a patchy looking home and all of the hard work you put into your landscape and interior design is less meaningful.
Your Dependable House Painters in St Petersburg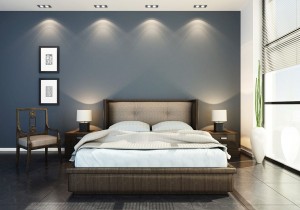 For the best dependable customer service contact the St Petersburg house painters at West Shore. We are the contractors you can trust and rely on to transform your home and give it the make-over it requires. It is amazing what a simple paint job can accomplish and how it can change your entire property and the way that you and others look at it. When you hire West Shore to re-make your home's exterior you will be provided with experienced home improvement professionals who take pride in the craftsmanship of their work. We take care with your property and do what we can to avoid being intrusive. We protect your flowers and shrubbery so you do not have to be concerned about them being ruined by stains. When you choose us you will not see messy drip marks or any flaw in the final product.
We are proud to be an award winning Florida State Certified contractor and the recipients of The Construction Industry Customer Choice Award of Tampa Bay Best House Painters. The satisfaction we, as house painters in St Petersburg, get from our satisfied customers is the most rewarding part of our business. We care about our customers and our community. As a family owned business we know the importance of your family's safety and health. This is why we use eco-friendly zero VOC products. These innovative earth conscious products are one of the ways in which we take our Florida community into consideration when we do our business.
For the best house painters in St Petersburg
call Brennan Nelms today at (727) 488-8058
Whether you have just built a new home or you are fixing up your current one, we the St Pete house painters, are the company you can trust to perform quality craftsmanship in a quick and professional manner. We are proud of our use of environmentally friendly products as well as the quality of our outstanding customer service. If you are in the Tampa, Clearwater, St Pete, Palm Harbor, Largo, Seminole or any other Florida Suncoast town we would be happy to go to your property and give you a fair and honest quote. Call us today at (727) 488-8182 or (727) 488-8058. Brennan Nelms will respond to your request and schedule a meeting at you convenience.