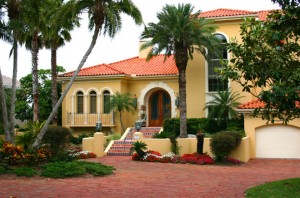 If you are looking for the best house painters in Clearwater, there are many things to consider before you allow someone to make drastic changes to the appearance of your residential or commercial buildings. No one should blindly employ a company without doing research first; this can save you a great deal of headache later. West Shore Painting provides outstanding quality of work along with a customer service unlike any other. Having a reliable painter with adequate amount of experience can be a difficult to find often but it is dire that you hire someone that can complete the type of project that you want. These are some of the criteria that you should look out for when searching for a painter in the Tampa Bay area Searching for House Painters in Clearwater?
Contact the best house painters in Clearwater Today! 727-488-8058
One of the most cost effective and popular ways to immediately improve your home's appearance is to utilize the help from professional house painters in Clearwater. The reason why you should hire someone instead of taking on the project yourself is because there are specific techniques and effects used in order to make colors blend well together. Before you hire just anyone you should do some research in order to make sure you are hiring an experienced individual or company. When searching for the top painters you should make sure that they are fully insured and that the agreement that you sign is exactly what you want and are looking for. Also it is a wise to see examples of the office or house painters portfolio and their creative stance when it comes to commercial and residential painting before you make an appointment for a consultation.
Experienced House Painters in Clearwater
Even though many people would love to improve the appearance of their residential or commercial building themselves, the reality is that most of us do not have the experience or would not give the required effort needed to properly paint our home of office. We would rather opt to just get the project completed rather than actually doing it correctly as a master painter would do. For this reason it is wise to utilize the help from the best house painters in Clearwater by calling West Shore Painting. It is also in reality more cost effective if you have a professional paint the room right the first time, rather than you personally having to keep repainting every few years. The aesthetic appearance of a professionally painted room not only looks more vibrant but it also lasts much longer as opposed to if you had done the job yourself.
For experienced master House Painters in Clearwater
Contact West Shore Painting Today!
Hiring a Professional Painting Company
The reason why professional painting is a better option is because they understand the techniques needed in order to prepare paint for the various different surfaces that you may come across. An amateur would not be experienced enough to know what mixtures of paint works best on different surfaces and may result in a short lived or sloppy looking project in the end. You can rest assure knowing that the best available products in the marketplace are used when painting your commercial or residential building. Having higher quality products to work with will pay off in the end when you have a vibrant and long lasting professional paint job. So if you are looking for the best painters in Clearwater Florida make sure to contact West Shore Painting company. We strive to finish each project with as minimal disruption and mess on our end, which is something that not all painting companies accomplish. One of the best reasons why you should have us come and paint your residential or commercial property is because we all lead busy lives and having to tackle a large home improvement project such as painting can take weeks to finish, which if done incorrectly by a non-professional will result in a poorly painted room.