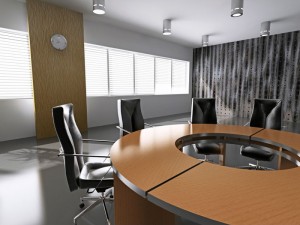 The
best office painters –
You never get a second chance to make a first impression. That is why it is important for the appearance of your office building to reflect the professionalism of your company. With the right office painting company in Tampa, St Pete or Clearwater, your office can be completely rejuvenated. The appearance of your company's business can be very influential on a customer's impression of your business' reputation and personality, so it's important to make sure it is looking its best at all times. As a family owned business, we are deeply invested in this area and care very much about making our customers happy. That is why we consistently deliver quality customer service for residential and commercial painting on a daily basis.
Need the best office painting company in Tampa, Clearwater or St Pete?
Call West Shore Painters today for award winning service! (813) 938- 0465
We understand that your office is a place of important work and we will do everything we can to make sure we are never disrupting your daily routine. We will communicate and work with you to figure out a schedule that least inconveniences you and your employees. The expert painters at West Shore always maintain a clean and organized working environment, so having yours disrupted will never be an issue.
At West Shore, we are an office painting company that values the health of the environment. That is why, among our wide variety of color paints to choose from, we also offer green products and zero VOC paints. All of the paints that we use are of high quality, so you can be sure the paint jobs we complete for you are there to last. With our high quality products you won't have to worry about having to have the job re-done because of peeling or chipping paint.
Your Trusted Office Painting Company
There is a lot of work that goes into commercial painting, but we are more than qualified to get the job done right. West Shore Painters has been servicing Tampa, Clearwater, St Pete, and surrounding Florida areas since 1985. We are an office painting company that will go out of our way to pay adamant attention to detail so we can be sure our clients are always receiving the quality customer care that they deserve. For two consecutive years, West Shore has won The Construction Industry Customer Choice Award of Tampa Bay Best House Painters and we pride ourselves on the hard work we provide our customers with on a daily basis. We are also Florida State Certified, licensed and insured.
Looking for the best office painting company or commercial painting contractor in Tampa, Clearwater or St Pete? Call Brennan Nelms today! (727) 488-8182 or (727) 488-8058
We also offer faux finishes for a warm, inviting feel. Or maybe you are looking for a more fun and creative atmosphere for your office? We can create custom murals tailored to specific companies and their personalities. If you are a pediatrician, for example, consider how much more enjoyable a waiting or examination room would be with colorful and playful murals painted on the walls. With West Shore Painters, your options are endless and we will work vigorously until we have completely transformed your office into the working space you've always dreamed of.
If you need an efficient and reliable office painting company in Tampa, Clearwater, St Pete or another surrounding area, call us today for more information (813) 938) 0465. Other services we offer include house painting, interior and exterior painting, faux painting, and much more. Allow West Shore Painters to exercise our award-winning craftsmanship for the commercial painting jobs you need finished.