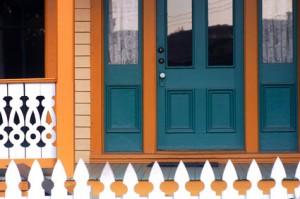 If you are looking for
exterior house painting
in Tampa, St Pete, or Clearwater, West Shore Painters has you covered. As a leading painting and remodeling contractor of the Tampa Bay area since 1985, we possess the expertise and knowledge required to completely revamp the appearance of your home.
There are of course many painting contractors to choose from in Tampa Bay. It is important, however, to make sure the contractor you choose is reliable, experienced and maintains an exceptional level of professionalism. At West Shore, we are licensed, insured, and Florida State Certified (LN CBC044653). We will make it our priority to make sure that every part of your property is protected while we are doing our job.
The best exterior house painting in Tampa, St Pete, or Clearwater
Call West Shore Painters today for a free estimate! (727) 488-8058
We always maintain a clean and organized work environment and go out of our way to make sure we are inconveniencing you and your family as little as possible. We work around your schedule. From the initial get- go, we will be honest and give you a free, detailed estimate so there will be no surprises when it comes to the bill.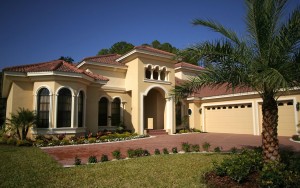 Many people hesitate about home improvement projects and often find themselves putting them off because they believe it will be a big hassle. Exterior house painting in Tampa should be exciting, not stressful. West Shore Painters makes sure that is the case. We will work with you to get a complete understanding of exactly what it is you want for your new and improved home. We will use our skillful craftsmanship and expertise to make your vision become a reality.
High Quality Exterior House Painting in Tampa
At West Shore, we know that the importance of the paint goes beyond just the aesthetic appearance—it is about the quality of the product used too. Why? High-quality paint is so important to use for exterior house painting in Tampa because the paint protects your home from nature and inclement weather. From the hot Florida sun to the many insects that fester in the area—protecting the wood and materials your home is built from is important for the life span and value of your home. Protecting it will save you money in the long run. It is also important to have high-quality paint because the last thing you want after paying to have your home repainted is to find spots that are chipping or bubbling. Your home is an extended representation of you and your family—you want to make sure it is in its best condition possible!
For professional exterior house painting in Tampa, St Pete, or Clearwater,
Call Brennan Nelms today at West Shore Painters (727) 488-8058
Exterior house painting is one of the easiest and most cost effective home remodeling projects. Not only will it add value to the real estate of your home, but you will also love coming home. Having a fresh color of paint on your home has the ability to significantly evoke stronger and more positive feelings about your living environment. At West Shore, we offer a wide range of colors to choose from, including low VOC paints and zero VOC paints.
If you are considering exterior house painting in Tampa, speak with one of our experts at West Shore Painters. We also service the areas of St Pete, Clearwater, Largo, Sarasota, Brandon, Bradenton, Palm Harbor, and other surrounding Florida areas. Our other specialties include interior house painting, commercial painting, office painting, faux painting, and much more. Call today to speak with a professional (727) 488-8182.