If you want a FREE ESTIMATE for house painting in Largo, Florida, give us a call today at 727-488-8058 and we'll get out to your home ASAP!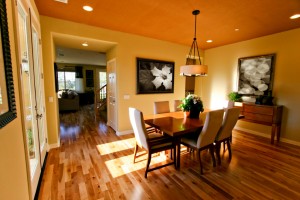 There is a lot of home improvement work that can actually be fun do it yourself. And, while it may sound good in theory, exterior house painting is not one of them. Painting your own home and the rooms that occupy it might look like a bunch of fun in the movies, but in reality, and under the brutal Florida sun, it is actually a very strenuous, tedious, and lengthy project—unless you hire a professional painting company.
At West Shore Painters we know the importance of making your home looks as appealing as possible. It is where you come home to everyday. It is the first impression people have when they come over. The way you maintain your home is one way many people form an opinion on us. Make sure it is a good one. If you need a house painting company in Largo, or a surrounding area, call us today for a free estimate.
How to Know if Your House Needs Painting:
Your old paint is peeling.
You can't remember the last time you had it painted.
There are visible cracks and blistering.
People think your home is white, when really, it is yellow.
You've never hired a house painting company… the color your house is now is the same paint that was there when you bought it.
As humans we have a tendency to ignore the things we don't want to see. But if your home is starting to look a little dreary, you would be amazed at the difference a fresh coat of paint can do! The Florida sun, although enjoyable, can also cause a lot of damage over time. Having the right Largo painting company perform your exterior job is like making the wise decision to wear sunblock at the beach—you're making a wise investment and protecting yourself (and home) against the harsh effects of the sun!
Exterior house painting is one of the least expensive ways to drastically improve the value of your Largo home. If you hire a house painting company in Largo you won't have to worry about the technical aspects that come with painting.
Exterior House Painting Company in Largo
West Shore Painters experienced with every type of outdoor surface. We understand how to blend and use paint specifically for the surface of your home. Do it yourself paint jobs usually lead to an unprofessional finish. The complex angles of a house make it hard for people to paint around the edges. Home owners often try to cut costs and use cheaper paint without knowledge of how that paint will look in the long run. This means that home owners will have to redo their paint job every few years to touch up faded paint or finish the edges they left unpainted. These are problems a house painting company in Largo will take care of the first time around.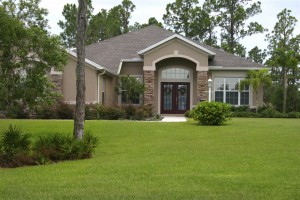 Before we begin painting, we provide our clients with free, detailed estimates. As your premier Largo house painting company, we will give you ZERO surprise bills. Our clients are on the same page with our painters every step of the way.  Don't hire a painting contractor that isn't experienced or licensed. West Shore Painters is Florida State Certified and offers house, commercial, interior, exterior, office, faux painting and much more.  Our trained professionals use quality products like zero VOC paints that are environmentally friendly and made to last longer.
For over 28 years, West Shore Painters has been a reliable and professional house painting company in Largo.  We are proud recipients of the Construction Industry Customer Choice Award of Tampa Bay.  We take pride in not only the high-quality eco-friendly zero VOC products we use, but also in the customer satisfaction we consistently receive. We understand that the color of your house isn't just a one-time choice, it's a lifestyle decision. You're going to see this paint every day, West Shore Painters will make sure you love your decision.
Whether you're fixing up an old home or painting a brand new one, hire the right house painting company in Largo.  West Shore Painters will improve the value of your home, and save you money and time to finish the DIY projects you'll actually enjoy. Call us for your free estimate today! 727-488-8058.