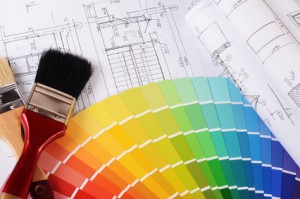 Are you currently looking for painters in St Petersburg Florida? The selection process you use will determine whether you have a good or bad experience painting your home or office. Human nature causes us all to want the best possible quality painters while paying the lowest price possible. However, these two things seldom go together. Bad low bid scenarios include the following: Sometimes painting contractors will take jobs because they are desperate for money, to pay bills, which an unprofitable painting business will never provide. Many times, the low bidder is there because he has made a mistake in pricing the job. The painting contractor may have overlooked an area or miscalculated materials or the labor required to do the job. No one wants to work for free or pay out of their own pocket to work. At some point, the painting contractor will realize their mistake, and when this happens, they will almost always try and find a way to cut corners to make money or simply abandon your job. The fact that you have a signed contract will not prevent this from happening.
None of this means you should hire the most expensive painting contractor in town. The best house painters in St Petersburg Florida will offer a variety of quality options to fit your specific home improvement needs. The needs of a homeowner trying to spruce up the appearance of a rental property or home for sale may be very different than the business or home owner who plans on staying in the property for 10 years or more. Expect to pay a fair price! Just as you would question the highest price, you should definitely question the low bidder on any painting job.
Consider the wisdom of the following quote:
"It's unwise to pay too much, but it's worse to pay too little. When you pay too much, you lose a little money – that's all. When you pay too little, you sometimes lose everything, because the thing you bought was incapable of doing the thing it was bought to do. The common law of business balance prohibits paying a little and getting a lot – it can't be done. If you deal with the lowest bidder, it is well to add something for the risk you run, and if you do that you will have enough to pay for something better."
― John Ruskin
Painting Contractor Selection Process
In selecting the best painters in St Petersburg FL to do your job, and to avoid problems with the painting company or the outcome of the job, there are some important steps you should always take: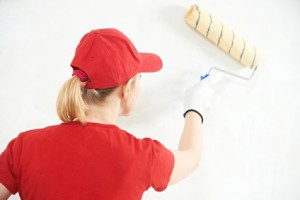 First, be sure the painting contractor is licensed and insured. The liability attached to hiring an unlicensed person is like playing Russian roulette. You may get away with it, but if things go wrong it will end up being your worst nightmare! If a worker is injured your insurance will not cover an unlicensed, uninsured worker. You can, and probably will, be sued for the workers injury and the city of St Petersburg will immediately shutdown your job if they discover your painter is unlicensed (sometimes by violating something as simple as having no signs on their truck, which is required by law). There is no recourse for the home or business owner who hired the unlicensed contractor.
Next, check to see how long the painting company has been in business and also read their online reviews. If a company has been in business for 10 years or more working as painters in St Petersburg FL, they have proven they are a successful painting company and probably top painters in St Pete. If their Google reviews and customer testimonials tell a positive story, they will probably be able to do the same for you. Realize at the same time all contractors will experience occasional problems with their customers – it is how they handle the problem that makes all the difference. Always pay attention to the company's customer service track record and how they handle problems when they do occur. Check to see if the company has received any painting contractor industry awards or acknowledgments for the quality of their work or customer service.
West Shore Painters in St Petersburg Florida
West Shore Painters in St Petersburg Florida is family owned and has been operating in Pinellas County since 1985. The company has a construction license that has been certified by the State of Florida; This means that the State has conducted a background check, verified and tested for the experience of the contractor. The State of Florida also requires and verifies that the company and its employees are properly insured to protect the public when they conduct business in the State of Florida. A second layer of protection is in place for consumers and provided by the Pinellas County Construction Licensing Board. The PCCLB makes sure the company and its owners comply with the local laws of Pinellas County and St Petersburg FL. Our contractor's license also allows us to legally do any additional construction related work that you may decide you what to have done while we are there.
West Shore Painters of St Petersburg Florida has also been recognized for 4 consecutive years as one of the top painting companies nationwide for excellence in customer service by the "Construction Industries Consumer Choice Awards". Call us today at 727-488-8058 for estimates on your next painting project!